SYLMAR CAMPUS LIBRARY & RESEARCH CENTER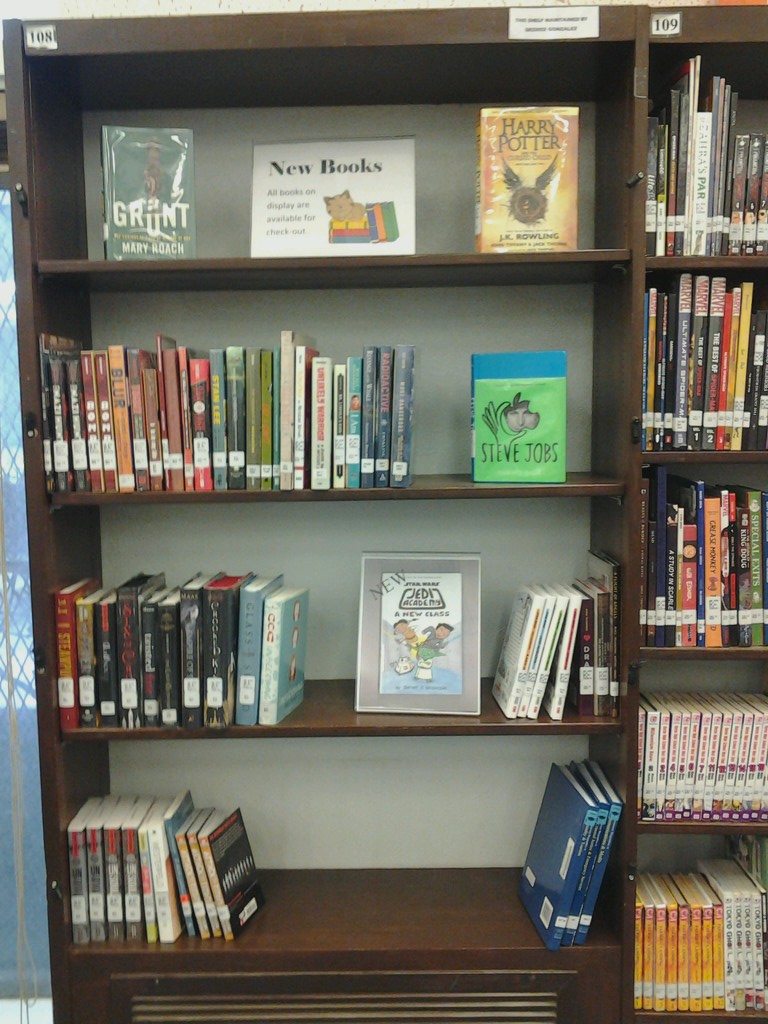 Hours:

8:05 - 4:00 Monday, Wednesday - Friday

Closed 4th period to individual students.
Printing Policy:
First-two black and white pages of student-created work are free;
10 cents a page thereafter.
Student essays are printed free of charge.
All color printing - 25 cents a page.
Copies available for 10 cents a page.
Individual Student Visit Policy
Students are welcome to visit the library during class time as long as they have a note from their teacher. The note needs to include the student's name, date, time and teacher signature. Students with lanyard passes will be turned away.  
For students who need to use the computer, I will accept all students as long as I have computers available.  However, please do not send more than four students at one time. This allows several teachers to send students to use computers during the same period.
LAUSD Digital Resources and Databases-
Log into
Schoology
for access to the Digital Library & Resources. 
_______________________________________________________________________
Free e-media is available online
at
the
Los Angeles Public Library
. 
The Los Angeles Library has free books, music, movies and classes online that you and your family can check out for free with no fines.  Use your student Los Angeles public library card (if you do not have a card, sign up for an e-card online) to gain access to all of LAPL's resources.  Read a book on your phone from Overdrive,  download music from Freegal, watch a movie on Hoopla. Gale even offers a free SAT/ACT prep course. Go to  https://www.lapl.org
STEAM Ahead Club
Click on the image to check out the Spooktober webpage.